New
Technical Inspection Manager
Stork, a Fluor company
As the Technical Inspection Manager with Stork, you will assume a pivotal role in leading, managing, and providing direction to the Technical Inspection function within the Integrity Service's business product line.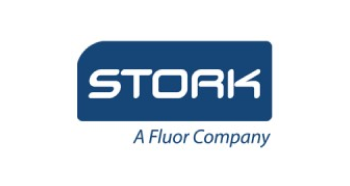 Position Overview:
As the Technical Inspection Manager with Stork, you will assume a pivotal role in leading, managing, and providing direction to the Technical Inspection function within the Integrity Service's business product line. Your responsibilities encompass ensuring adherence to quality policies, procedures, and industry standards to deliver top-tier inspection services to our clients.
Key Responsibilities:
1. Project Management and Technical Delivery
Manage and execute multiple project programs, overseeing technical delivery.
Collaborate with internal teams, including Technical resources and client personnel, to discuss project specifications and procedures.
Allocate technical resources efficiently to align with project tasks.
Interact with clients regarding specification changes and scope.
Ensure projects are delivered within budget and specifications.
Assist in project cost preparation and bids.
Foster client relationships to facilitate additional project opportunities.
2. Technical Oversight for NDT Inspection/Integrity
Lead and direct NDT Inspection/Integrity Technical Authorities to ensure technical excellence.
Develop and maintain NDT Inspection/Integrity procedures.
Manage NDT Inspection/Integrity training and competency requirements.
Maintain regulatory documentation and certifications.
Provide technical support to Operations and Project Managers for ongoing projects.
3. Skill Development and Resource Management
Assign tasks to departmental technical resources that challenge, develop, and enhance NDT Inspection/Integrity skills.
Develop and implement policies, standards, and procedures for the NDT Inspection/Integrity team.
Support professional learning and development through training and competency initiatives.
Encourage employee engagement by involving them in cutting-edge projects.
4. HSEQ (Health, Safety, Environment, and Quality)
Prioritize safety as a core value.
Collaborate with HSEQ on relevant matters.
Follow HSEQ Service Level Agreements (if applicable).
Uphold Safer Together behaviors.
Provide administrative support for HSEQ-related data filing.
5. Technical Expertise and Documentation
Stay updated on current legislation and governing bodies.
Offer technical input and assurance for various aspects such as risk assessments, investigations, and project reviews.
Provide specialized technical support to stakeholders, including clients.
Interface with regulatory and independent verification bodies as required.
Represent the company in external technical forums/memberships.
Act as a technical focal point for UKAS Type Requirements.
6. Documentation and Flexibility
Review, update, and create processes and procedures within your area of authority.
Maintain records of work undertaken.
Assist in tenders and audits.
Adapt to the evolving needs of the business and perform ad-hoc duties as directed by your line manager.
Job Requirements:
Specific Requirements for Technical Inspection Manager:
Education:
Degree/Certificates in an appropriate discipline(s).
Chartership is desirable but not essential.
Experience:
Level 3 qualification in NDT PCN/ASNT techniques.
17020 Awareness and Auditing Course.
Extensive knowledge in the discipline.
Ability to work effectively under pressure and manage multiple priorities.
Proficiency in Microsoft Software Packages.
Strong interpersonal and organizational skills with effective communication abilities.
Capacity to forward-plan and adapt to change.
Effective presentation skills.
Dedication to delivering high-quality service standards aligned with business needs.
Working Conditions:
Location: Open to discussion, with a UK-wide presence; ideal base locations in Aberdeen or Teesside.
Hours: 40 hours per week.
Contract: Permanent.
Working Arrangements: Hybrid working available, with a minimum requirement of 3 days per week in the office.
Why Join Stork:
At Stork, we value the core competencies of our employees and prioritize safety as our highest core value. We strive to be the industry reference every day, everywhere, and have achieved recognition as Investors in People Gold standard company, reflecting our strong commitment to employee engagement.
Competitive Benefits:
We offer a competitive and comprehensive benefits package, including life assurance, income protection, and private medical insurance, among other contractual and voluntary benefits. Employee benefits may vary based on work location and role.