Quality Inspector
Magellan Aerospace Limited
A world-class manufacturer of precision machined aerospace components is seeking a skilled 2nd Shift Quality Inspector.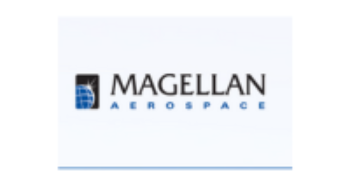 Job Summary:
Magellan Aerospace, Haverhill, a world-class manufacturer of precision machined aerospace components, is seeking a skilled 2nd Shift Quality Inspector. In this role, you will be responsible for performing mechanical and visual checks on manufactured parts to ensure compliance with customer specifications. Utilizing various inspection techniques, you will obtain critical measurements to uphold our commitment to excellence.
Essential Responsibilities:
Conduct dimensional checks using a surface plate, Coordinate Measuring Machine (CMM), and comparator while following work instructions.
Utilize a range of hand tools, including calipers, micrometers, height gauges, pin gauges, indicators, dial calipers, Vernier calipers, and bore gauges.
Apply expertise with run-out stands, rubber molds, and 0-1 micrometers.
Interpret customer specifications accurately to verify part compliance.
Record inspection results meticulously on inspection sheets.
Collaborate with the part responsible engineer to discuss inspection findings.
Create Non-Conforming Material Reports (NCMRs) for any non-conforming parts.
Effectively communicate any issues with work instructions or inspection methods to Engineering.
Play an active role in developing a culture of Quality and Excellence through meaningful engagement in continuous improvement activities.
Position Requirements:
Minimum High School Diploma.
1-2 years of experience performing dimensional inspections.
Strong mechanical inspection background.
Proficient in Geometric Dimensioning and Tolerancing (GD&T).
Ability to read and comprehend blueprints.
Experience with PC-DEMIS is a plus.
Demonstrated mechanical aptitude.
Excellent verbal and written communication skills.
Ability to work well in a team and independently, showing initiative and self-motivation.
Why Magellan?
When you join Magellan Aerospace, Haverhill, you'll enjoy:
A competitive salary.
An attractive benefits package.
A generous Company pension plan.
A positive work-life balance.
Excellent career progression opportunities.
Access to Employee Assistance Program for additional support.
Free parking for your convenience.
Confidentiality:
Magellan Aerospace values your privacy and ensures the confidentiality of all personal information provided by candidates. We strictly adhere to privacy laws and do not disclose such information to any external parties unless mandated by law.
Join Magellan Aerospace, Haverhill, and become part of a team dedicated to manufacturing precision aerospace components with the highest quality standards. Apply now and take your career to new heights!