NDT Auditor
Barracuda Specialty Services
As an NDT Auditor at Barracuda Specialty Services, you will play a critical role in ensuring the quality and safety of our projects.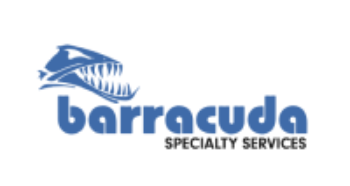 Position Overview:
As an NDT Auditor at Barracuda Specialty Services, you will play a critical role in ensuring the quality and safety of our projects. Your responsibilities encompass various aspects of radiographic procedures, film interpretation, equipment calibration, and testing compliance. You will collaborate with clients, maintain records, review radiographs, and provide critical oversight of NDE (non-destructive evaluation) contractors. This role involves both local and long-distance travel, with an extended stay at project sites.
Key Responsibilities:
Ensure radiographic procedures, film interpretation, film quality, and film identification align with approved specifications.
Comprehend specifications to determine testing/inspection procedures and equipment.
Set up and calibrate equipment, conduct tests per NDT procedures, compare results to acceptance criteria, and record data.
Maintain regular communication with clients regarding welding and film quality.
Document station numbers and film artifacts on NDE reports.
Review X-ray contractor's radiographs and reports, preparing a Daily Radiographic Report for all welds reviewed.
Identify defects that do not meet code requirements.
Travel to various projects locally and long-distance, remaining on-site for project durations.
Determine, set, and verify Client NDE specifications and/or procedures.
Develop NDE inspection procedures and ensure compliance.
Ensure NDE inspections meet applicable procedures and reports and administer corrective actions.
Verify testing results and processes.
Provide supervision, advice, surveillance, and quality assurance over the Client's appointed contractor performing project tasks.
Use independent judgment and discretion to accept and/or reject the work product of the Client's appointed contractors.
Exercise stop-work authority if safety concerns arise.
Qualifications:
Previous experience in interpreting pipeline radiography as a Certified Level II Interpreter.
Minimum Level II Certification in RT and UT Shearwave or ASNT Level III.
Proficiency in Microsoft Suite (Word, Excel, PPT, PDF) and SharePoint sites (OneDrive or similar).
Familiarity with RT inspection as applied to client specifications.
Barracuda Specialty Services is an Equal Opportunity Employer, committed to diversity and inclusion in our workforce.
About the Company:
Barracuda Specialty Services is a leading provider of non-destructive testing (NDT) services with a commitment to excellence in pipeline and facility inspections. We are seeking an experienced NDT Auditor (RT and UT Shearwave) to join our team in supporting the Carlsbad, New Mexico Project. This role requires expertise in pipeline, facility, weld quality, and non-destructive testing.
Join Barracuda Specialty Services in ensuring the safety and quality of our projects through your expertise as an NDT Auditor. Your contributions will be instrumental in our commitment to excellence in non-destructive testing.