Business Development Manager
TechCorr
TechCorr USA, LLC, is seeking a dynamic and results-driven Business Development Manager to join our team in Findlay, OH.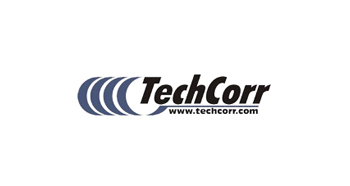 Position Summary:
TechCorr USA, LLC, is seeking a dynamic and results-driven Business Development Manager to join our team in Findlay, OH. This role presents an exceptional opportunity for individuals with a strong understanding of the NDE (Non-Destructive Evaluation) environment who are eager to advance their careers in business development.
Key Responsibilities:
Develop and execute business development strategies to drive company growth in the NDE sector.
Identify and cultivate new business opportunities by leveraging industry knowledge and networks within the NDE environment.
Build and maintain strong relationships with existing clients, understanding their needs and ensuring client satisfaction.
Collaborate with technical teams to assess client requirements and propose tailored NDE solutions.
Prepare and deliver compelling presentations and proposals to prospective clients.
Stay informed about industry trends, emerging technologies, and competitor activities to identify potential market opportunities.
Attend industry conferences, trade shows, and events to network and promote company services.
Manage the full sales cycle, from prospecting to closing deals, while meeting or exceeding sales targets.
Provide accurate and timely sales forecasts and reports to senior management.
Act as a liaison between clients and internal teams to ensure seamless project execution.
Develop and maintain a deep understanding of TechCorr's services and capabilities in the NDE sector.
Actively contribute to the company's growth and expansion plans.
Qualifications:
Bachelor's degree in business, engineering, or a related field.
Proven track record of successful business development and sales in the NDE or related industry.
Strong understanding of NDE technologies, processes, and industry dynamics.
Excellent communication and negotiation skills.
Strategic thinker with a proactive and results-oriented approach.
Ability to work independently and collaboratively within a team.
Willingness to embrace career advancement opportunities within the business development field.
Benefits:
Competitive compensation package with performance-based incentives.
Comprehensive benefits package, including health, dental, and retirement plans.
Opportunities for professional growth and career advancement within the business development domain.
Engaging and collaborative work environment.
Supportive management team committed to employee development.
If you are a driven and experienced business development professional with a strong understanding of the NDE environment, we invite you to apply for this exciting opportunity at TechCorr USA, LLC, based in Findlay, OH. Join us in contributing to the growth and success of our NDE services in the industry.