The article, "Handheld XRF, OES, and Portable LIBS Analyzers—Which One Is Best for Your Needs?" in Quality Magazine July 2020 issue, stresses the importance of material verification with the increasing regulations in safety, reliability, traceability, and regulatory compliance.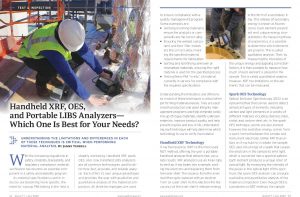 The article, written by James Terrell of SciAps, discusses each technology's differences and limitations, and provides a needs-based chart to help companies decide which analyzer is best for them.
Handheld XRF, spark OES, and handheld LIBS analyzers are all commonly used to determine fast, accurate, and reliable analysis. Each offers its own unique advantages and provides the user with qualitative and quantitative analysis of the material composition.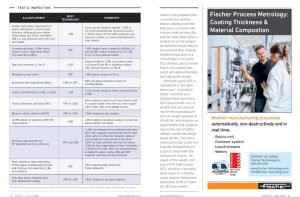 They verify incoming material to ensure the products are the correct alloy, ensure the welded component and their filler metals are the correct alloy, sort and identify unknown or mismarked materials, and test retro-PMI "in-situ" of material currently in service for compliance with the required specifications.
Even though all three technologies are used to ensure compliance with a quality management program, they also have limitations. In order to determine which technology to use to verify the material, it is critical to understand the limitations and differences in each of these techniques when performing material analysis.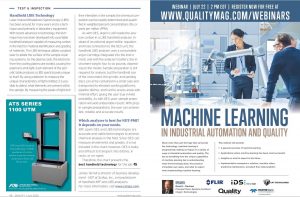 James Terrell is Director of Business Development – NDT at SciAps, Inc., a leading manufacturer of handheld XRF and LIBS analyzers. SciAps Z-200 C+ (LIBS) was the first handheld to measure carbon content in steels and stainless, and the newly released X-550 is the world's smallest, lightest weight and fastest XRF. Find more information on their portable instrumentation, including online demos, product specifications and industry applications, at www.sciaps.com.