New
RT Assistant
Metalogic Inspection Services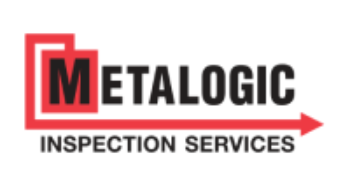 POSITION SCOPE / SUMMARY:
Reporting to the RT Supervisor, the RT Assistant is responsible for the on-site coordination, administration and maintenance of daily field operations, scheduling and resourcing.
SPECIFIC ACCOUNTABILITIES:
Key Responsibility #1: Safety
Ensure all safety procedures and processes are being followed with the goal of zero injury.
Work safely and follow all rules and procedures.
Understand and adhere to and promote the Metalogic safety culture/environment including behavior-based safety.
Attend and participate in all safety meetings as required.
Complete all required safety orientation and/or training.
Key Responsibility #2: Project Duties
Assist with the set up and help calibrate nondestructive testing equipment
Help conduct tests to ensure quality or detect discontinuities (defects) using NDT methods of inspection
Assist in establishing techniques for proper examination of objects under inspection, ensuring strict adherence to safety regulations
Assist in applying testing criteria in accordance with applicable specifications or standards and evaluate results
Interpret radiographs, cathode ray tube (CRT) or digital readouts, conductivity meters and visual indicators
Organize and report test results
Perform specialized inspections
Perform other job-related tasks as assigned by management
Competencies:
Strong work ethic
Dependable
Exceptional safety and quality awareness
Mechanical aptitude
Adaptable to changing schedules
Exceptional attention to detail
Teamwork
Ability to follow directions and procedures
Willingness to travel
QUALIFICATIONS:
(Minimum and Preferred (Education, Certification, Degree, Concentration, Skills, Knowledge, etc.)
High School Diploma/GED/Degree
Must have a valid Driver's License
Must be able to pass a background check and drug test
Must be willing to travel
State Card/ 40 Hour Radiation Course
Basic Plus Certification is preferred
Applicants must be able to provide the REQUIRED following QA Documents:
Proof of classroom hours/Training in NDT, if applicable
TWIC (Front and Back)
State Card / 40 Hour Radiation Course
Benefits:
Competitive salary
Medical, dental, vision, and supplemental insurance
401K Plan
Paid Holidays
Paid Time Off