PLANT/NDT INSPECTOR
Asset Management Engineers Pty Ltd (AME)
AME, a well-regarded organization in the industry, is experiencing continued growth and demand for our services.We are currently seeking self-motivated individuals.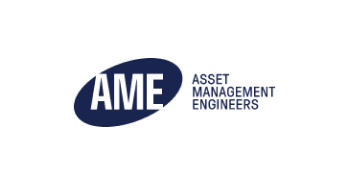 Job Description:
AME, a well-regarded organization in the industry, is experiencing continued growth and demand for our services. We are currently seeking experienced, self-motivated individuals to join our Inspection Team based in Kalgoorlie. In this role, you will be responsible for conducting NDT (Non-Destructive Testing) and plant inspections, as well as promoting our services throughout the Kalgoorlie Region. This is an excellent opportunity to be part of our organization.
Please note that this is a residential-based position, and candidates must reside in Kalgoorlie. We offer a regional allowance for the right candidate.
Key Responsibilities:
Perform inspections, audits, and reviews on both mobile and fixed plants.
Compile and maintain detailed electronic inspection records.
Produce high-quality reports related to inspections and audits.
Review and verify relevant documentation for the items of the plant being inspected to ensure compliance with WH&S regulations and relevant Australian Standards.
Utilize specialized inspection and test equipment, gauges, and measuring devices as required for inspections and audits.
Apply your knowledge and skills, gained through qualifications and experience, to assess compliance of plant and machinery by relevant legislation and standards.
Provide technical support and advice on compliance matters.
Manage non-conformance issues related to Inspector's client base.
Essential Criteria:
Applicants must possess the following skills and attributes:
AICIP or API510 certification and NDT qualifications such as UT, MT, ET, and PT.
Engineering or trade qualifications.
Sound knowledge of applicable Australian Standards, MSIR (Mines Safety and Inspection Regulations), and WHS (Work Health and Safety) Regulations.
Effective written and verbal communication skills.
Strong attention to detail and proficient report-writing skills.
Effective time management skills with a commitment to meeting deadlines.
Adaptability in working hours.
Unrestricted right to work in Australia.
Current driver's license.
Availability to work occasional weekends when required.
Benefits:
Permanent full-time position.
Regional allowance is offered for the right candidate.
Proven in-house lifting equipment training courses provided.
Tailored career development and mentorship programs.
Continued investment in technology and business improvement.
Being a valued member of a growing business.
Remuneration:
The remuneration package will be based on individual experience, certifications, and skill sets.
Location:
Kalgoorlie Boulder is a regional city located 595km east of Perth. With a population of approximately 30,000 residents, it offers modern amenities, including a Regional Health Campus, airport, 14 schools (primary and secondary), TAFE, and a university. It is a family-friendly town with excellent shopping and sporting facilities catering to all.