Level II NDE Technician
TechCorr
TechCorr USA, LLC, is seeking a dedicated NDE Level II professional to join our team in Findlay, OH.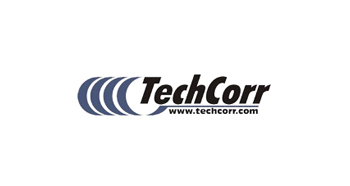 Position Summary:
TechCorr USA, LLC, is seeking a dedicated NDE Level II professional to join our team in Findlay, OH. This role offers an exciting opportunity for individuals looking to advance their careers in the NDE environment.
Key Responsibilities:
Perform a wide range of NDT inspections, including but not limited to radiographic testing (RT), magnetic particle testing (MT), liquid penetrant testing (PT), ultrasonic thickness testing (UTT), and more.
Conduct inspections on various materials, structures, and components to identify defects, discontinuities, and irregularities.
Set up, calibrate, and operate NDT equipment following established procedures and industry standards.
Interpret and evaluate test results, ensuring accuracy and compliance with applicable codes and standards.
Prepare detailed reports documenting inspection results, including findings, recommended actions, and relevant data.
Collaborate with clients, engineers, and project managers, providing technical insights and contributing to decision-making processes.
Adhere to safety protocols and best practices to maintain a safe work environment.
Stay updated with industry advancements and maintain relevant certifications to ensure proficiency in NDT techniques.
Actively participate in career advancement and professional development opportunities.
Qualifications:
NDT Level II certifications in various methods (RT, MT, PT, UTT, etc.).
Strong understanding of NDT principles and practices.
Demonstrated experience in interpreting and evaluating NDT results.
Excellent attention to detail and analytical skills.
Effective communication and reporting abilities.
Ability to work both independently and within a team.
Willingness to embrace career advancement opportunities and continuous learning.
Benefits:
Competitive compensation commensurate with experience.
Comprehensive benefits package, including health, dental, and retirement plans.
Opportunities for professional growth and career advancement.
Access to cutting-edge NDT equipment and technology.
Supportive and collaborative work environment.
If you're a motivated individual with a strong understanding of the NDE environment and a desire to advance your career, we encourage you to apply for this exciting opportunity at TechCorr USA, LLC in Findlay, OH.