The world's most advanced handheld XRF platform now includes a cost-effective PiN diode detector.
Traditional detector technology can serve many requirements at a fraction of the cost.
Traditional XRF PiN technology generally does not measure lighter elements Mg, Si, Al, P, and S in alloys or other materials, and it acquires X-ray data at about 10x lower rates (so 3x less precision) than today's state of the art drift detector technology. However, for many applications, this technique may be perfectly acceptable.
For these users, we've re-engineered this classic detector technology and equipped it with more features for many applications at a great value.
Alloy, Scrap: For many NDT/PMI jobs that require verification of low alloy, Cr/Mo steels, stainless and corrosion resistant alloys, the X-5 often delivers excellent performance. Alloy applications include sorting stainless steels, high temp alloys and red metals. Read more about SciAps for Scrap Recycling.
And more: The X-5 is also available for environmental soil and industrial lead paint, mining/exploration, car catalysts, empirical, and other user-customizable applications.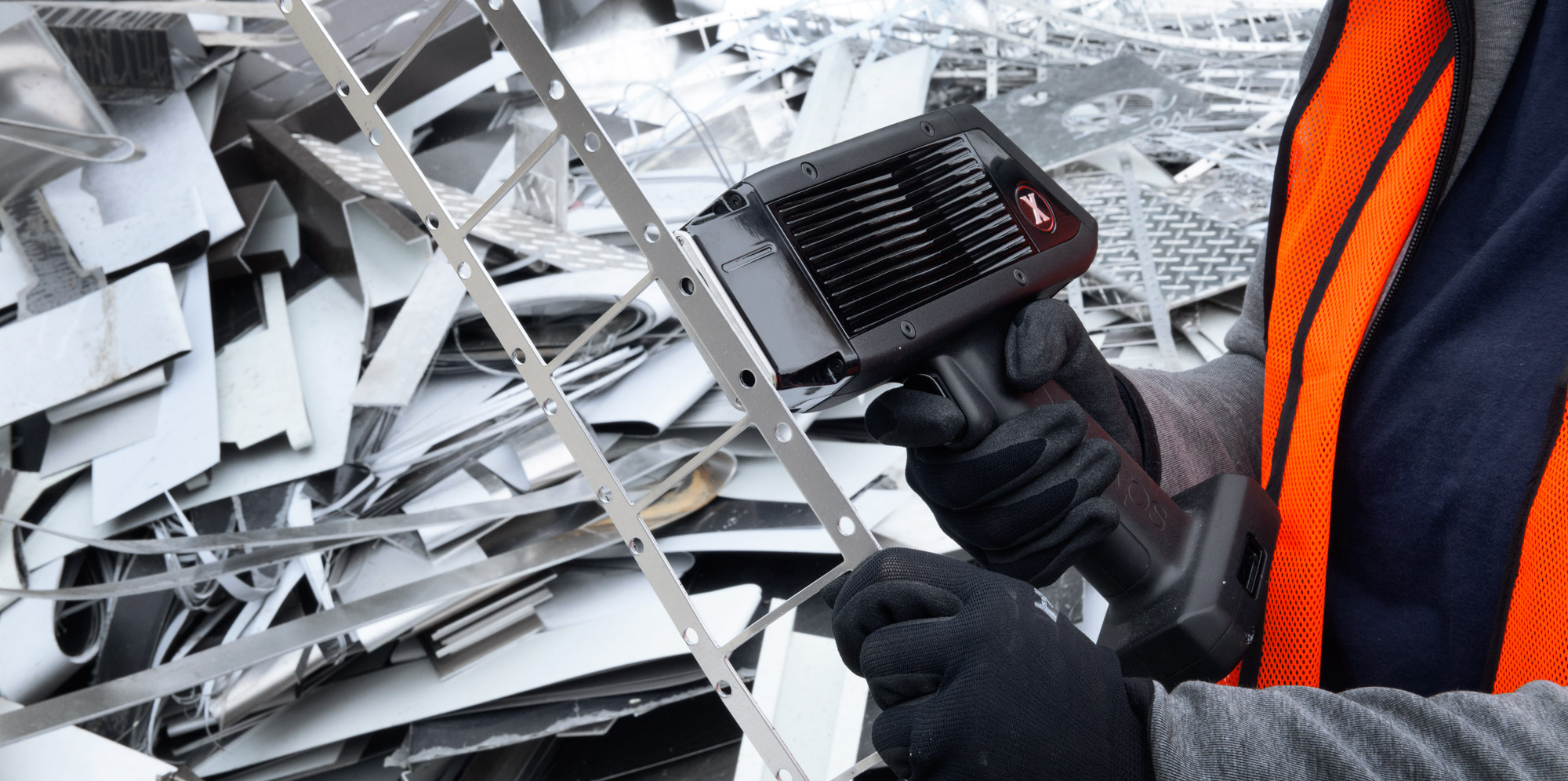 SciAps X Series: Speed and precision, beautifully packaged
SciAps X Series is the world's lightest, smallest, fastest, high-precision family of XRF analyzers, under 3 lbs. with improved heat dissipation and new user interface. Built on Android OS with Wi-Fi, Bluetooth, GPS and USB, you can manage your data and fleet anywhere, print or email results, and connect to virtually any information management system for seamless test data and reports. And visibility? An integrated camera with video for sample viewing is included with all models, and the latest smartphone display provides easy viewing in all lighting conditions.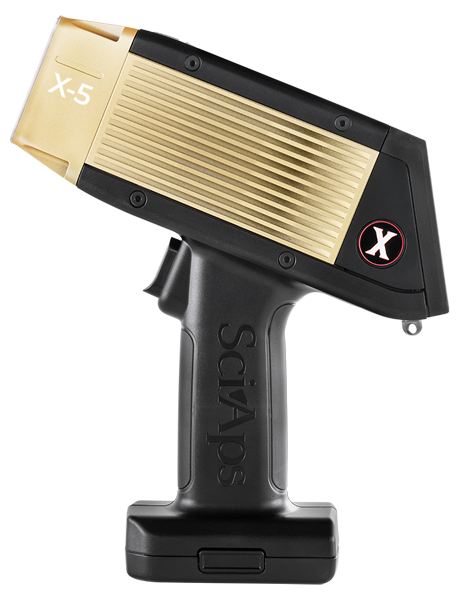 All internal electronics now use less power and operate at higher temperatures—no drift or shutdown.
Redesigned heat sinking—can now operate continuously up to 110F (43C) ambient temperatures
New internal circuit boards
New housing and metal components
Up-to-date software, user interface, and full recalibration
Same advanced X-ray tube as other X models
May be factory calibrated with fundamental parameters, Compton Normalization (EPA Method 6200), or user-defined empirical calibrations.
Source: https://sciaps.com/x-5-xrf-gun/